WARNING! very trippy animations ahead.
I Was approached by Forest Of Black to help out with this insane animation for German Doner Kebab. 
I was put in charge of the scene where a rogue dinosaur tramples through a city in search of kebabs before breathing fire, as well as the rooftop scene where the dog is making a man do squats before he flies into space.... 
So, you know, a pretty standard brief.
here are some early concepts for the dinosaur scene.
and some Early concepts for the rooftop scene.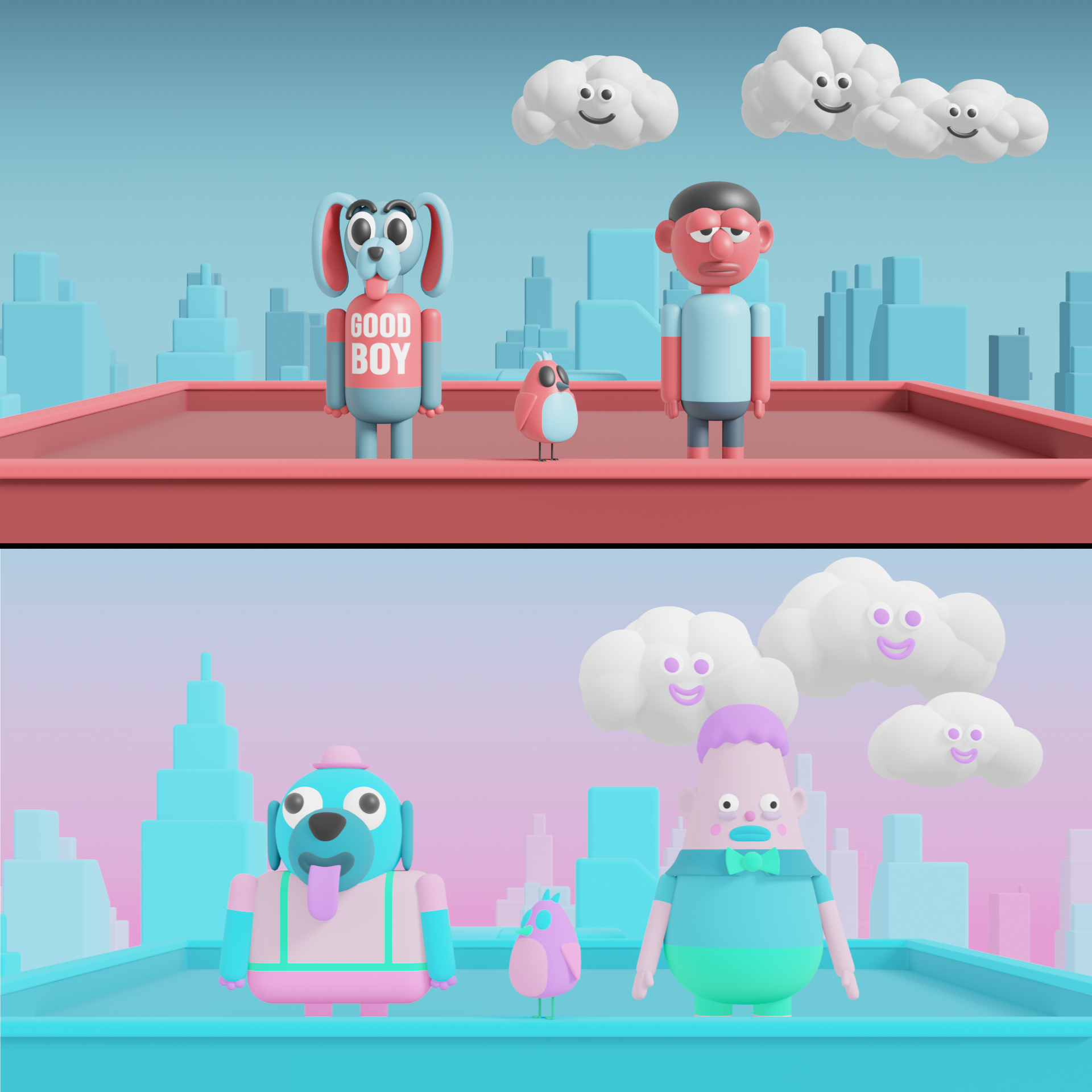 PSA: No drugs were consumed during the making of this animation... I swear!