WARNING! very trippy animations ahead.
We were approached by Forest Of Black to help out with this insane animation for German Doner Kebab. We were put in charge of the scene where a rogue dinosaur tramples through a city in search of kebabs before breathing fire and the rooftop scene where the dog is making a man do squats before he flys into space. So, you know, a pretty standard brief.
The early concepts for the dinosaur scene.
Early concepts for the rooftop scene.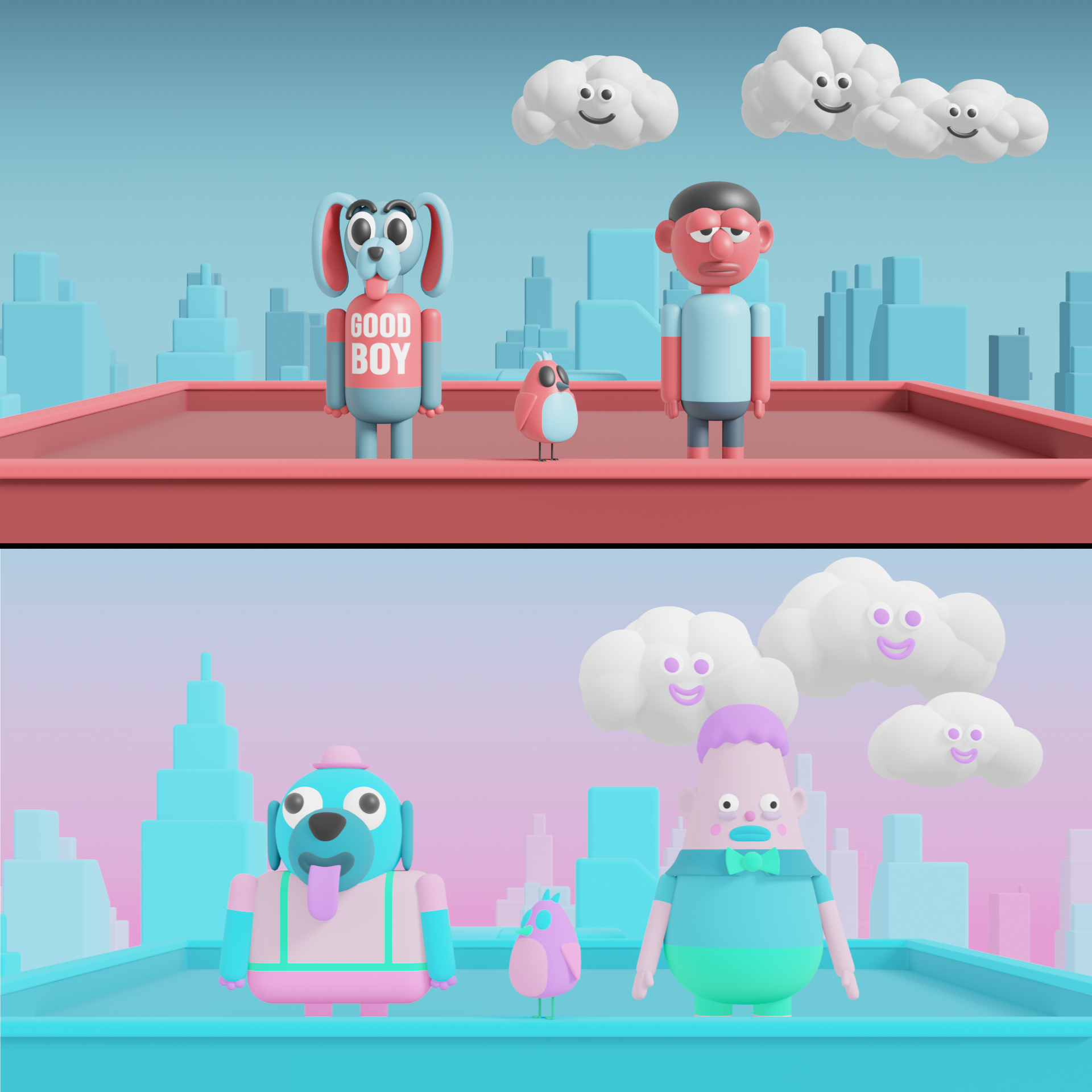 We weren't on any drugs while making these, we swear!